Mini Signpost Paintings >>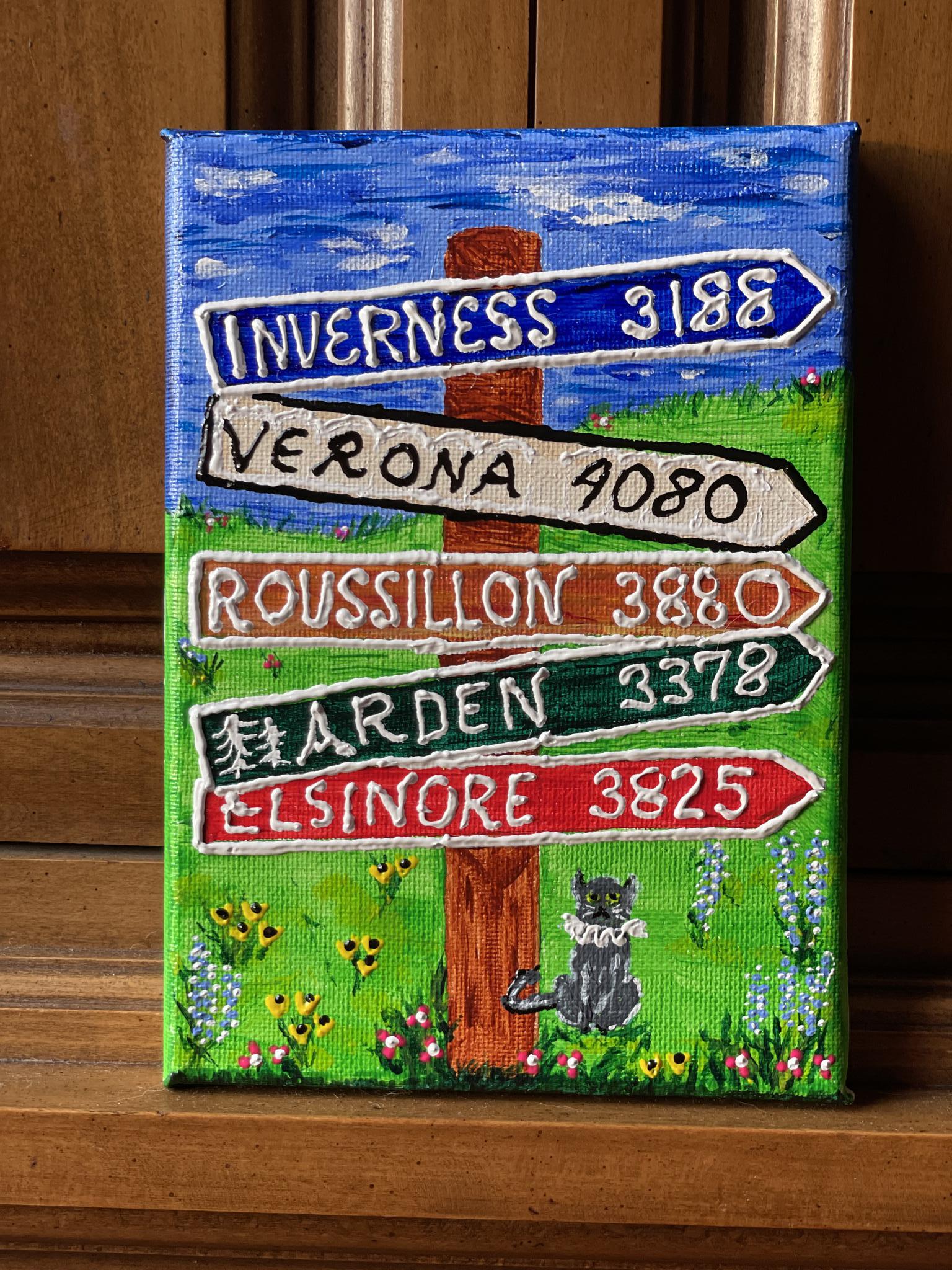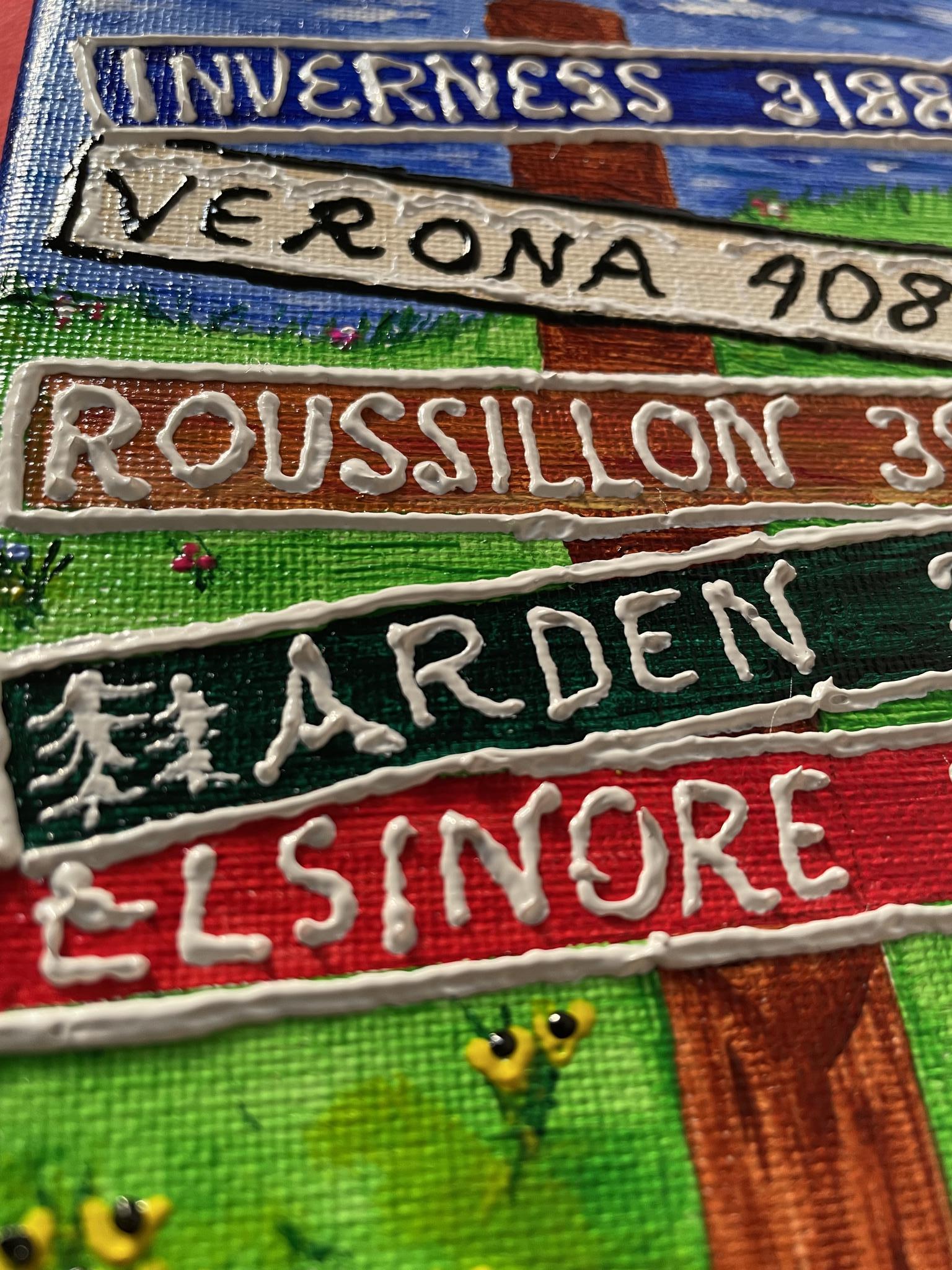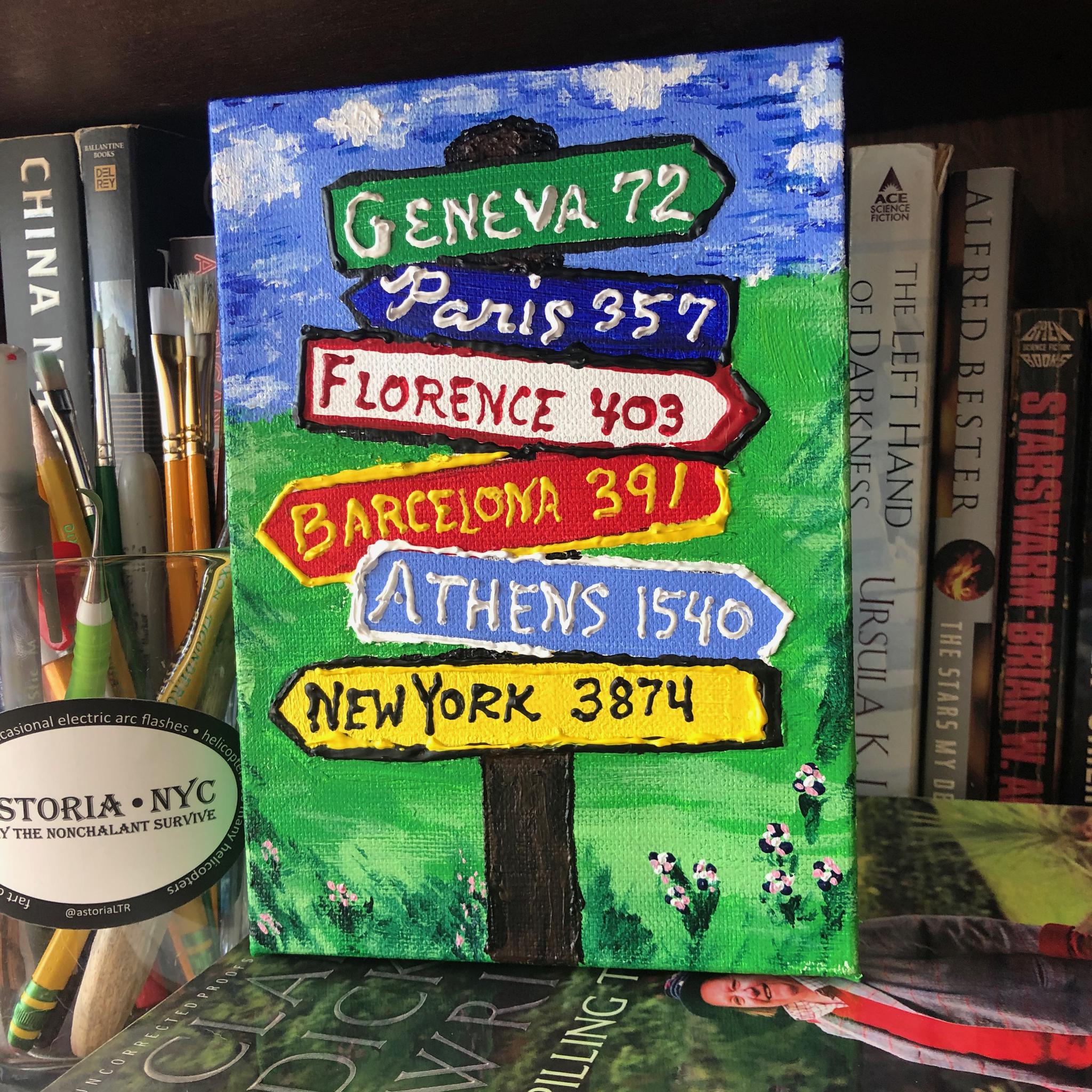 What is it?
Acrylic painting, 5x7 inches, of a signpost with up to 6 place names. 
How much and what are the payment options?
$35 for local pick up or drop off in Astoria, NY
Zelle, Venmo, or PayPal
How long will it take?
2-3 days from the time payment is received
How do I figure out the miles?
• Plug exact street addresses into Google, e.g.: 215 Pine Street Pineville PA 21202 to 651 Oak Street Oakville NY 21220. The mile number will be next to the travel time beneath the map.
• If you don't have exact addresses, you can get a (less precise) mile count using ZIP codes only.
• If one of the cities is a general travel destination (like Paris), look up a random shop or museum and use that address.
How do I order this?
1. Email (tracyinfield at gmail dot com). Tell me the place names with mile info, the colors you want for each (optional) and preferred pick up/drop off date. 
2. I'll get back to you to confirm and/or clarify. If we're good, we'll confirm the order and I'll start your painting as soon as payment is received.
3. When it's done, I'll text you a preview of your painting. At that point you can request minor tweaks if you like—more flowers? more clouds?—but no structural changes. Then we can arrange the pick up /drop off.